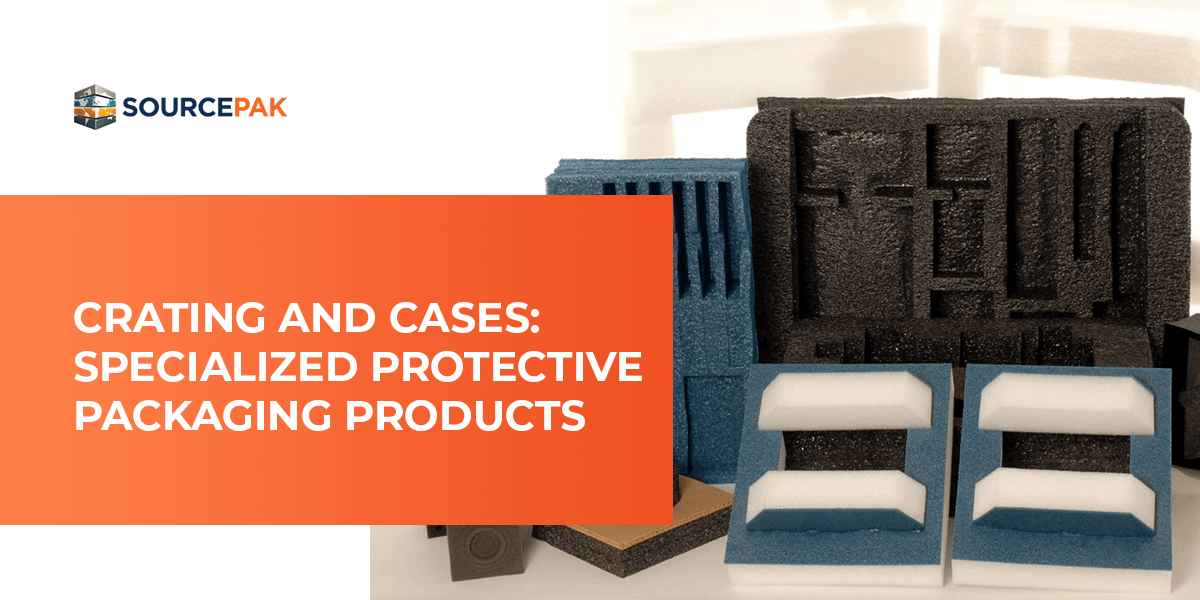 Industries worldwide lose tremendous amounts of products due to improper packaging. Such damages typically arise from exposure to the elements, shocks and impacts. To avert these challenges, several organizations are adopting advanced technology in designing and building specialized protective packaging products tailored to ensure maximum protection. This adoption has allowed companies to reduce costs, increase sales and improve brand reputation while ensuring optimum compliance with stringent industry standards.
What Is Specialized Protective Packaging?
Specialized protective packaging is a material used in buffering or protecting products against shocks, vibrations and impacts, which could result in damages or destruction when stored in warehouses and distribution centers or during shipping. It is a packaging specifically designed to secure and insulate products from breaking.
Several materials may be used in making specialized protective packaging, either as the primary or secondary protective component. These include plastic, cardboard, wood and metal. The material used depends on the product and its industrial application.
What Are the Benefits of Using Protective Packaging?
There are multiple benefits to using protective crating and cases, including:
1. Superior Protection
E-commerce businesses worldwide strive to deliver the best quality services and products to their customers. Transportation is an integral part of the process, which is also one of the most challenging aspects. Research shows that the food industry loses or wastes 30% of its products along the supply chain due to poor packaging. Specialized protective packaging is an effective way to solve this problem for any industry.
Crates and cases offer superior protection for your sensitive products and reduce the risk of damage. The materials and design optimize product safety throughout the distribution process, reducing the need for compensation, repairs and refunds.
2. Health and Safety
Industries that manufacture and transport sensitive substances and mixtures rely on protective packaging to ensure peak safety. There are two sides to this. First, protective crates and cases help keep the products in their original and intact state. The second aspect is that crating and cases help protect the items against exposure. Due to their robust build and durability, specialized protective packaging allows you to store and transport your materials while maintaining the highest standards.
3. Compliance
Specialized protective crates and cases are beneficial in adhering to legal and regulatory requirements. Depending on the industry in which you operate, there may be standards relating to the product's manufacturing, storage and transportation.
In addition to the general ISO requirements, there are industry-specific standards, such as ISO 15378:2017, which determines the primary packaging materials for medical products. Similarly, ISO 13274:2013 governs the transport of packaging for dangerous goods, including plastic compatibility testing for packing and Intermediate Bulk Containers (IBCs).
Additionally, protective packaging helps various industries comply with environmental protection and product safety laws, both local and international, as well as general best practices. Their customizable feature allows you to design crates and cases specific to your product, industry and means of transportation and storage.
4. Brand Reputation
News travels fast, thanks to technological advancement, and it helps to have your company on the positive side. Investing in quality-protecting packaging enhances brand awareness and reduces costs. Crates and cases protect your goods to provide a positive customer experience and build trust, even for first-time buyers. Positive reviews encourage customers to patronize your organization and transform those purchasers into life partners.
5. Sales
There is a direct correlation between customer satisfaction and an increase in sales — that is why organizations aim to meet customers' expectations. Packaging quality, design and branding are innovative and practical ways to grow return customers and attract new ones. In competitive markets, well-planned packaging makes a significant impact.
6. Environmental Friendliness
Eco-friendly packaging has become pivotal in current economic and social activities. According to McKinsey and Company, 43% of consumers in the United States cited environmental impact as extremely important for packaging — consumers are growing eco-conscious by the day. This makes quality packaging fundamental to all aspects of industrial operations.
Investing in green thermal packaging helps reduce your carbon footprint by providing insulation for your products. Similarly, the materials used are recyclable, which helps reduce waste.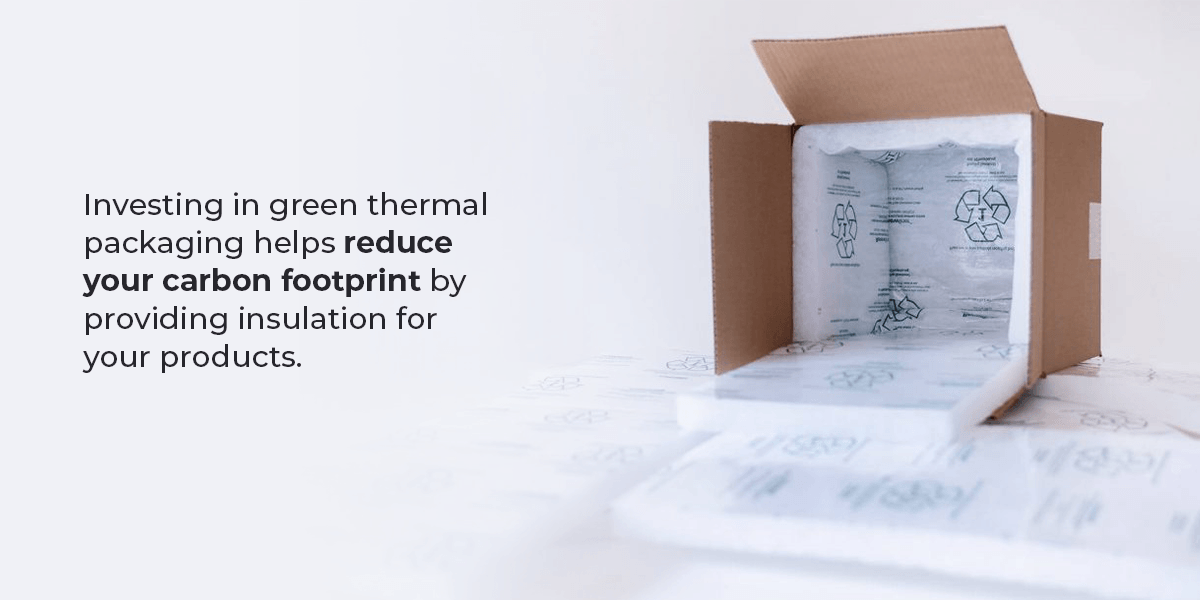 What Are the Applications of Protective Packaging Solutions?
Examples of industries that use specialized protective packaging include:
Military
The military and defense industry utilizes specialized protective crates and cases with advanced technology, including custom foam case inserts, anti-static military packaging and protective hard cases to store and transport firearms, magazines, explosives, unmanned aircraft vehicles, missiles, medical supplies and communication hardware.
This helps comply with strict industry requirements such as MIL-STD-2073-1E, the standard practice for military packaging. There are three aspects to this:
Military packaging: This essentially involves labeling packaging for MIL-STD-2073-1E compliance.
Military packing: This consideration involves any application of exterior protective materials, methods and devices to preserve the product, whether level A or B. While level A caters for severe worldwide handling, shipping and storage conditions, level B deals with moderate situations.
Military preservation: This aspect refers to the general methods and materials needed to protect an item during handling, storage and distribution.
Health Care
The medical and pharmaceutical industry delivers numerous drugs and devices across various destinations daily. This demand makes it crucial to ensure these items are safeguarded against shock, vibration, impact and temperature fluctuations and simultaneously comply with the strict standards. There are several ways to ship these lifesaving equipment and products, such as using rotomolded cases, custom foam cases and insulated shipping boxes.
Aerospace
Corporations engaged in manufacturing, using, storing or transporting aircraft parts face significant challenges due to the components' fragility. Therefore, organizations worldwide have resorted to designing special protective cases and crates to enhance supply chain efficiency. This build is tailored to accommodate specific products depending on their size, weight, shape and function.
Electronic Devices
The consumer electronics market is one of the steadiest growing industries. Reports indicate that the industry is set to generate over $719.1 billion in revenue in 2023, marking a user penetration of 32%. This translates into an increase in production and shipment and more intense competition.
Therefore, corporations handling electronic devices must mitigate product damage during the storage and distribution process with high-quality, reliable and cost-effective protective packaging solutions. Use corrugated and foam packaging with structural rigidity to protect the devices and increase your return on investment.
Choose Custom Specialized Protective Packaging From SourcePak
Various organizations rely on customizable protecting crates and cases to secure their products and comply with strict industry standards. This helps in protecting the environment while increasing sales and improving brand reputation. The military, medical, automotive and aerospace sectors use protective wooden crates, corrugated boxes and barrier packaging materials to enhance supply chain efficiency. Choosing the best packaging partner goes a long way.
SourcePak offers only the best custom packaging services, including graphic design, shipping and packaging structural design, inventory management, and order fulfillment. Our customized packaging provides quality protection suited specifically for your product. We have a wide variety of solutions, including green options, and we're one of the largest distributors of protective Pelican cases. Contact us today for our free consultation and design services.