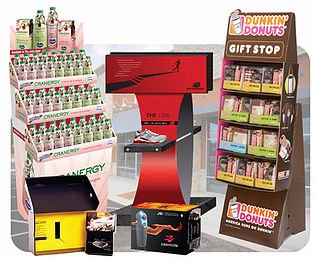 Corrugated Displays
As a trusted corrugated packaging manufacturer, SourcePak offers complete services to design what you're looking for. We can provide kitting and assembly services and deliver value-added packaging solutions to give your business a competitive advantage. We can also develop custom corrugated displays for a floor or countertop, providing a sturdy platform for engaging designs that get the attention of passersby.
What Are Custom Corrugated Displays?
Custom corrugated displays allow you to set up temporary displays. Made of paper-based materials, corrugated displays differ from cardboard displays because the corrugated options use at least three layers of materials. Between the inner and outer layers is a fluted middle that reinforces the structure, providing more shape and strength.
This type of display offers a wide range of application options. Merchandise displays and advertising are a common way to use these structures, and you can also quickly get a life-size standee or other large displays. Whether you're looking to create a custom POP display, advertise seasonal promotions or make an eye-catching announcement, SourcePak offers custom corrugated display design services to materialize your vision.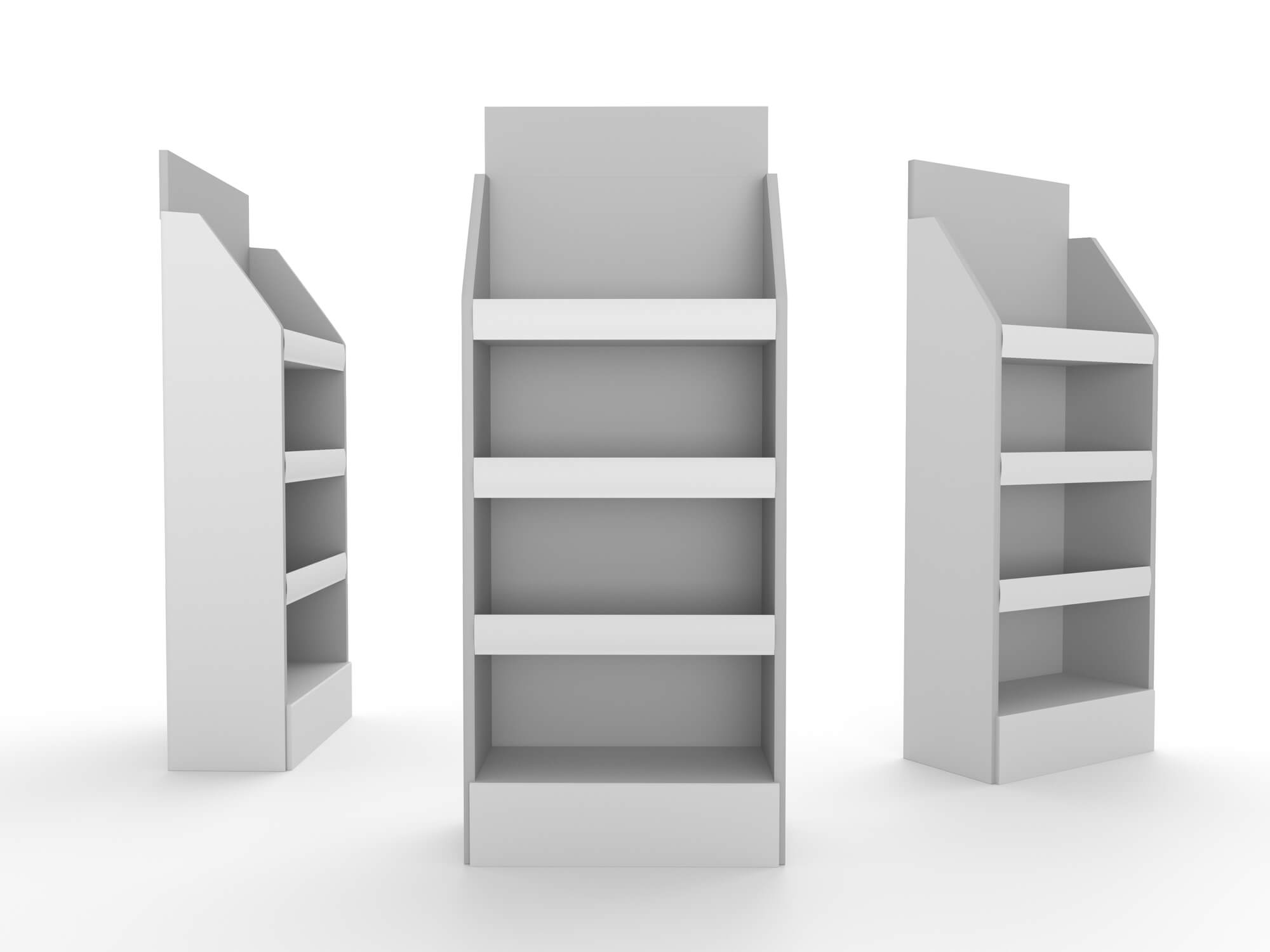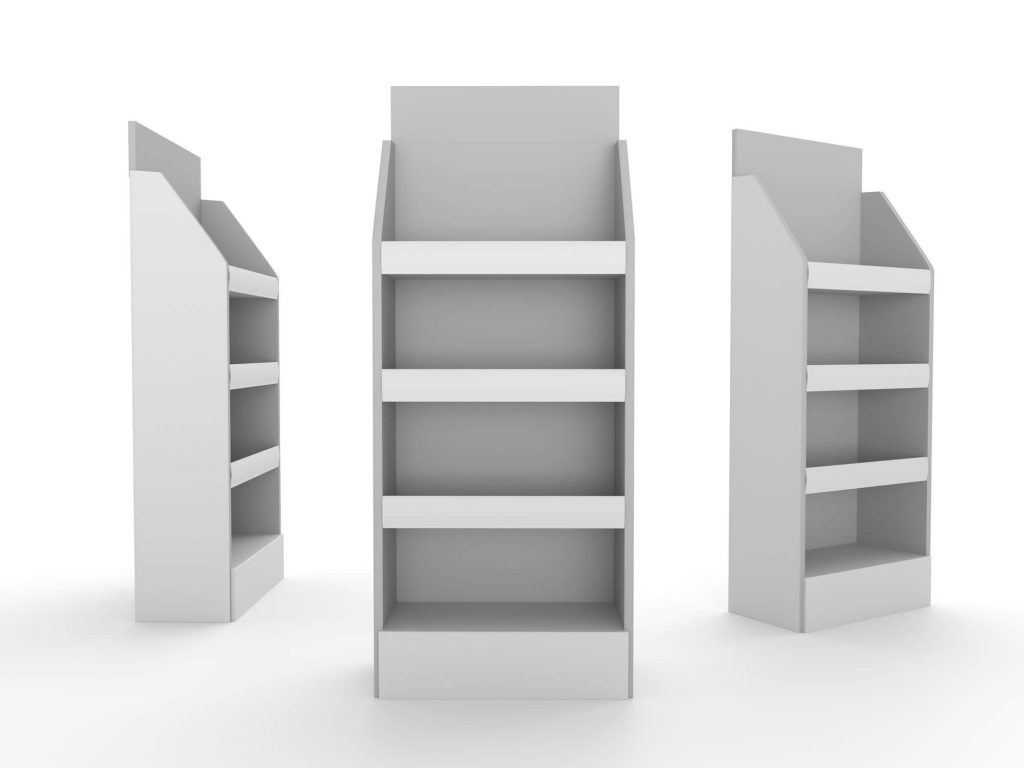 Our Custom Floor Display Design Services
When you work with SourcePak, we'll meet your display requirements with solutions tailored to your specifications. Whatever you're envisioning for your display, we'll design and create floor- or counter-ready displays that come right out of the box. Our services make assembly and setup simple for the receiving retailer and ensure that the program arrives precisely as designed for you.
We can handle many different applications, such as:
Counter displays.
Displays with dump bins.
End caps.
Power wings and sidekick displays.
PDQ trays.
Pallet displays.
Floor displays.
Gravity-fed displays.
Kiosk displays.
Sampling Trays.
How We Can Optimize Your Processes
Designing custom corrugated displays with SourcePak allows you to create precisely what you want for your business. Once you've decided on the design you want, our experts will carefully engineer your display to provide long-term functionality and stability while implementing the design features you have in mind.
Our customers choose us to handle corrugated display development because of the many benefits our products offer:
Convenient setup: Our corrugated display options come ready to assemble for a fast, easy setup at your facility.
Customizable options: When you choose our corrugated materials, you'll get products that are versatile and customizable. We can bend or shape them to fit your business's display specifications.
Cost-effective: Corrugated structures are a highly affordable display option that allows you to easily advertise products and services while saving on marketing costs.
Get Your Customized Corrugated Displays From SourcePak
Whatever type of display you want for your applications, we can help you make it a reality. Our experienced team brings years of technical expertise and industry insights to crafting unique, engaging and sturdy displays tailored to fit your goals and branding requirements.
If you have any questions or are interested in learning more about the products we have available, we are ready to assist you in any way we can. Contact one of our representatives today to learn more.
Our Products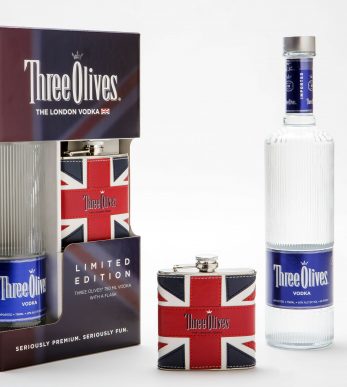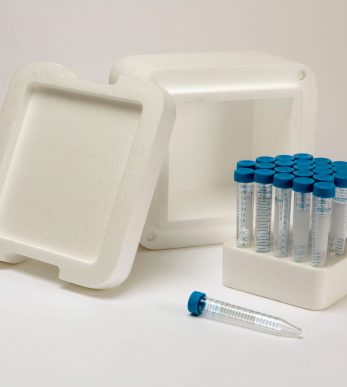 Medical
Medical Packaging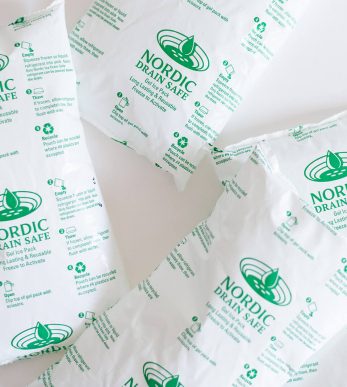 Green Solutions
Green Solutions