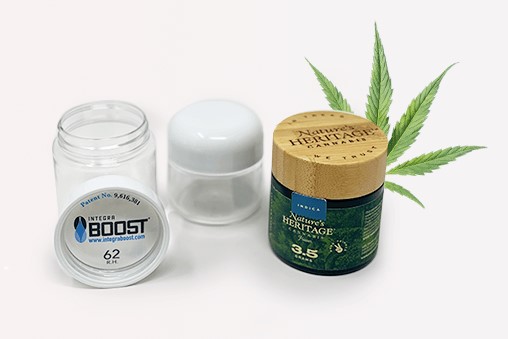 High-Quality Cannabis Packaging
When selling high-quality cannabis products, proper packaging is an essential aspect of your business. Strong packaging solutions ensure your products are safely kept out of children's hands and more attractive to potential customers. With the right cannabis packaging solutions, you can attract more customers and deliver a more functional and desirable product.
SourcePak is your source for the best cannabis packaging in the industry. We offer packaging designs for marijuana flowers, concentrates, edibles, vapes, medical products, and more, all at an industry-best price.  These items serve as excellent bases that you can customize for an eye-catching, branded look.
Cannabis Packaging Design Solutions
You need premium cannabis packaging options customized for your specific products. At SourcePak, our goal is to capture your brand voice and image with engaging, product-safe packaging solutions.
Find packaging designs for some of the most popular cannabis products in the market, including:
Vape pens and cartridges: Choose blister or clamshell packaging solutions and paperboard slider boxes to keep your vapes, cartridges and other e-liquid products secure and child-resistant.
Integra Boost: Deliver freshness with 2-way humidity control that keeps the desired smell and moisture content.
Flower: Get smell-proof bags, child-resistant glass tubes, metal tins, and jars to keep your marijuana flower airtight and protected from the elements.
Edibles: Find FDA-approved, food-grade wrapping for single-serving products and tins, bottles, bags, jars, and other resealable containers for larger quantities.
Cannabis Seeds: Keep seeds from germinating with opaque, sealed, and airtight mylar bags and resealable glass jars to protect the seeds from light and moisture.
Concentrates: Select childproof glass, acrylic, and polystyrene jars with rounded corners so that customers can reach all of the oil, wax, or shatter inside.
Pre-rolls: Individual, smell-proof, pop-up tubes, metal tins, and child-resistant slider boxes are two popular ways to seal and protect pre-rolled cannabis products.
Exit bags: The bags customers leave your store with after purchase are essential for dispensaries, especially in states with specific requirements for exit bags, such as being childproof, opaque, and sealable.
Types of Cannabis Products
Proper cannabis packaging is crucial for preserving the product's potency, extending its shelf-life and protecting it from the elements. The ideal cannabis packaging is tamper-evident, child-resistant, durable, and an effective barrier against ultraviolet (UV) exposure and moisture. Smell-proof packaging is preferred for discreet solutions.
There are three basic cannabis packaging categories:
Rigid packaging: Rigid packaging includes sturdy containers made of glass, metal or plastic. It keeps the product well-protected and can be reused.
Flexible packaging: Flexible packaging includes bags and pouches. These packages are typically cheaper, more compact and easier to transport than most rigid materials. Often, they're also recyclable or biodegradable.
Paperboard Packaging: Paperboard cannabis packaging is designed with elegance without compromising safety.

Discreet child-resistant release mechanisms ensure compliance for both child safety and senior adult use effectiveness
Recloseable designs maintain child-resistant functionality
Laminated, tear-resistant paperboard
Customizable inserts
Ample space for branding, messaging, or labeling
Compliance with state or local packaging regulations
Made in the USA and fully recyclable, unlike other brands of paperboard packs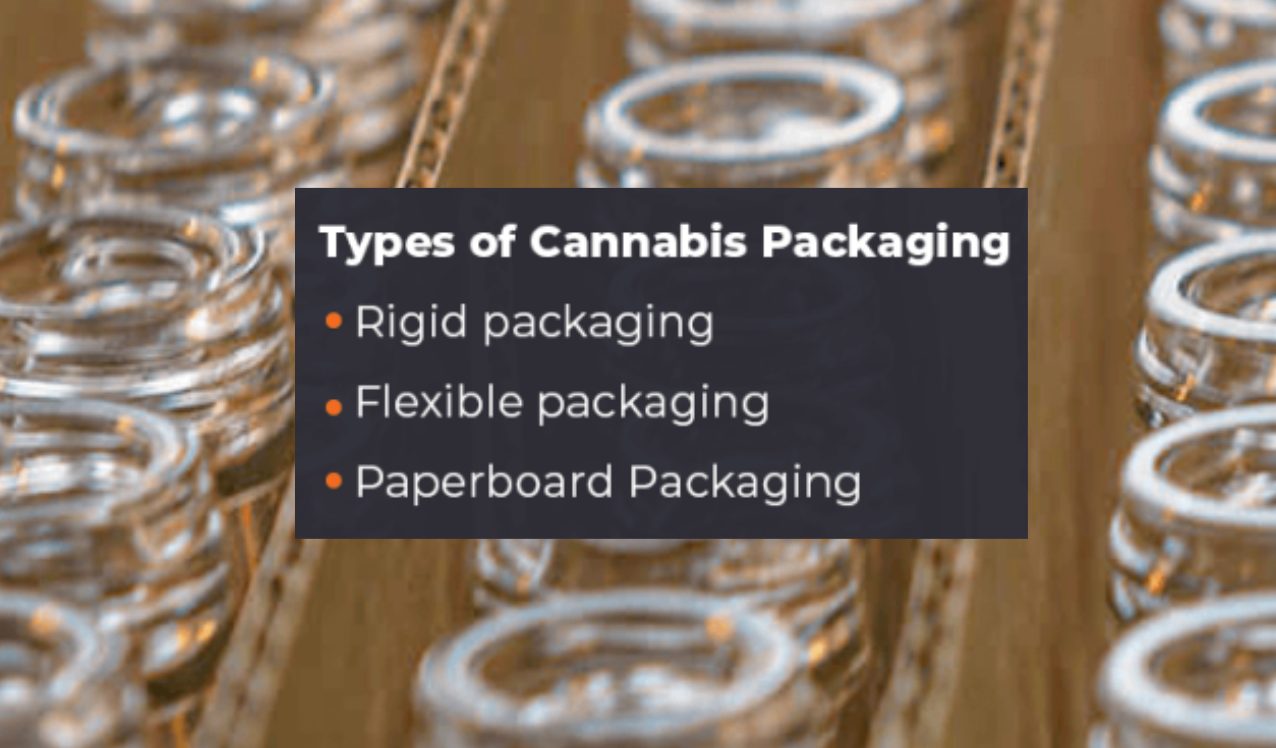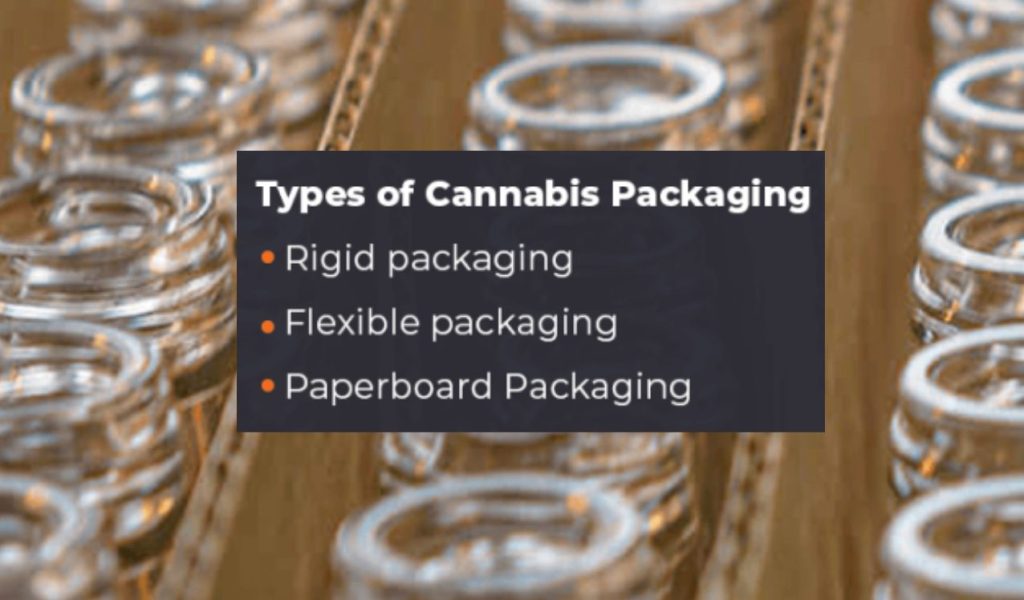 How Our Packaging Can Make Your Business Stand Out
Ensuring your products fit your customers' needs, showcase your brand and maintain maximum product quality is key to standing out from competitors. When you work with SourcePak, we can help you create engaging product designs with specialized features for your customers. Our expert packaging engineers will take time to evaluate the type of packaging you want, your product shipping requirements, safety and quality standards, and other vital considerations to develop your solution.
Whether you know precisely what you want for your packaging or need creative guidance, our team is highly experienced in serving the cannabis industry, and we're here to help. We offer free consultations and design solutions to help you identify critical requirements, estimate project costs and make the best decisions for your business.
Our packaging can maximize your product value for clients and earn repeat customers with advantages such as:
Green Materials
We offer green packaging solutions that are highly sustainable. Invest in eco-friendly packaging materials to build your environmentally responsible business platform and meet customers' increasing demand for companies using sustainable practices. With our biodegradable and recyclable materials options, you can help build trust with customers and improve your business's sustainability and cost-effectiveness.
Optimized Product Safety
When you choose our solutions, you can help ensure that your product quality stays at its peak throughout packaging and delivery. Our packaging can handle a range of requirements to keep products safe for consumers, including food-grade ink, humidity regulation and child-safe features. We'll work with you to identify product-specific needs, and our experts in cannabis packaging solutions can help deliver a solution that maximizes safety, flavors and aromas, and quality.
Value-Added Packaging
Work with our design solutions for value-added packaging that represents your brand and gets customers' attention. With eye-catching designs and messaging, you can share your company's commitment to quality, articulate your mission and make your brand memorable for clients.
Custom Crafting and Packaging
Do you have specialized product requirements or design ideas? We offer custom solutions to match your vision, stay true to your brand and protect your product. When you work with our team, we'll help you through the process of developing the best packaging options for your needs.
Get Customized Cannabis Packaging With SourcePak
As more states legalize cannabis for medicinal and recreational use and more dispensaries open, it's essential to elevate your brand awareness with customized packaging options. Providing your customers with unique and secure cannabis packaging enforces the idea that your products are high-quality, safe and sustainable.
Custom retail packaging from SourcePak can set your brand apart and increase customer loyalty. We have over 20 years of experience designing custom packaging solutions for numerous industries. SourcePak offers a client-first approach that allows you to get the exact product you need with unparalleled service.
Get in touch with our experts today to learn more about how SourcePak can meet your cannabis packaging needs.
Our Products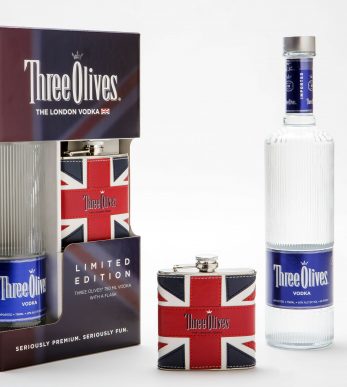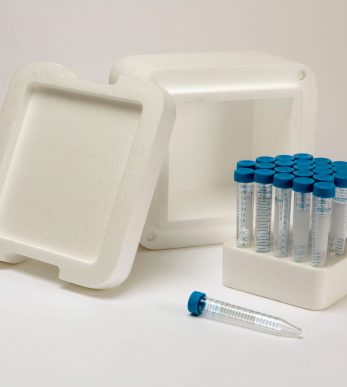 Medical
Medical Packaging
Wine & Spirits
Wine & Spirits Packaging