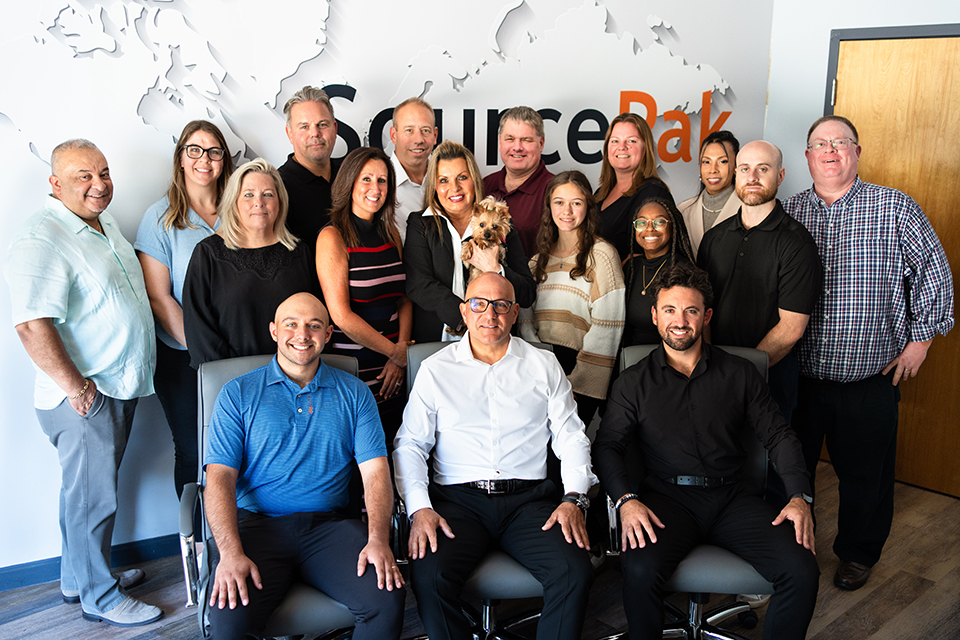 The SourcePak Story
In 2002, George Copelas saw a need in the packaging industry and set out with two partners and his father as a trusted mentor to find SourcePak. After a successful position with a large company running their accounting department and a few years developing a solid client base with a very large packaging company, George found something missing that he could not offer in that large corporation. The ability to partner closely with a client and come alongside customers that needed custom packaging was a niche he knew he could fill.
Looking for the best pricing, quality, and packaging solutions for the varied needs of our customers is something that SourcePak has become known for over the past 20 years. In that time, SourcePak has grown purely by word of mouth and reputation, with our clientele being the primary source of our increased presence in the market. Additionally, George has been able to bring the same customer satisfaction-based service to the Promotional Products business through SourcePromo and the Caps & Closures industry through SourceCap.
Although SourcePak has seen tremendous growth, and George now solely runs the packaging company, we have been able to keep the same client-centric and solution-oriented work style that has made SourcePak the go-to company for custom packaging solutions and unparalleled service.
Innovative Packaging Tailored To Your Product's Needs
From graphic design and structural engineering to fulfillment and distribution, we have the deep supply chain, innovative facilities and expert know-how to make your product get noticed at a fraction of the cost.
Every product is unique and every brand message distinct. We get that. And at SourcePak, our number one goal is to help make your product fly off the shelves.
Testimonials
1080
Sourcepak has been a great supplier for our shipping and packaging needs. They have assisted us with many custom packaging designs and helped us meet project deadlines by utilizing their extensive supply chain relationships. Their team is always courteous, practical, and highly reliable.
National Pharma Company
1077
The team at SourcePak provides excellent solutions and diligently works hard to ensure all components and materials are designed appropriately, arrive on time and within budget. The team has gone above and beyond on many of the projects I've worked with.
Global Liquor Brand
Want To Know More?
Contact our team today for any of your packaging needs!