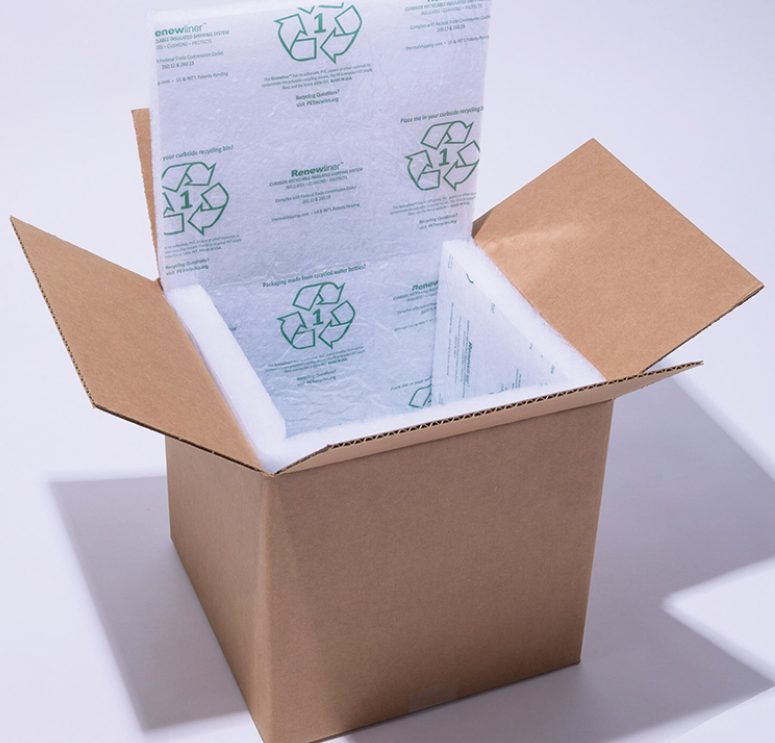 Sustainable Thermal Packaging
The thermal performance of Styrofoam, in a lighter, more sustainable package.
Made from recycled water bottles.
All ink is water-based. No adhesives, PVC, papers, or contaminants.
Thermal performance on par with Styrofoam pound for pound, inch for inch.
Manufactured from a true closed-loop material by extracting waste from current waste streams for a highly recycled product.
Innovative design and highly flexible material improve edge seals and reduce air loss.
Compression-tested for maximal protection in harsh handling environments.
Anti-microbial, Hypoallergenic, Hygienic.
Lightweight design reduces shipping costs through dim-weight package optimization.
The fastest production process on the market, plus high-speed pack out.
Custom sizing from ½" to 2"+, for optimal performance in every season and shipping duration.
PET is FDA-approved for both direct and indirect food and medication contact.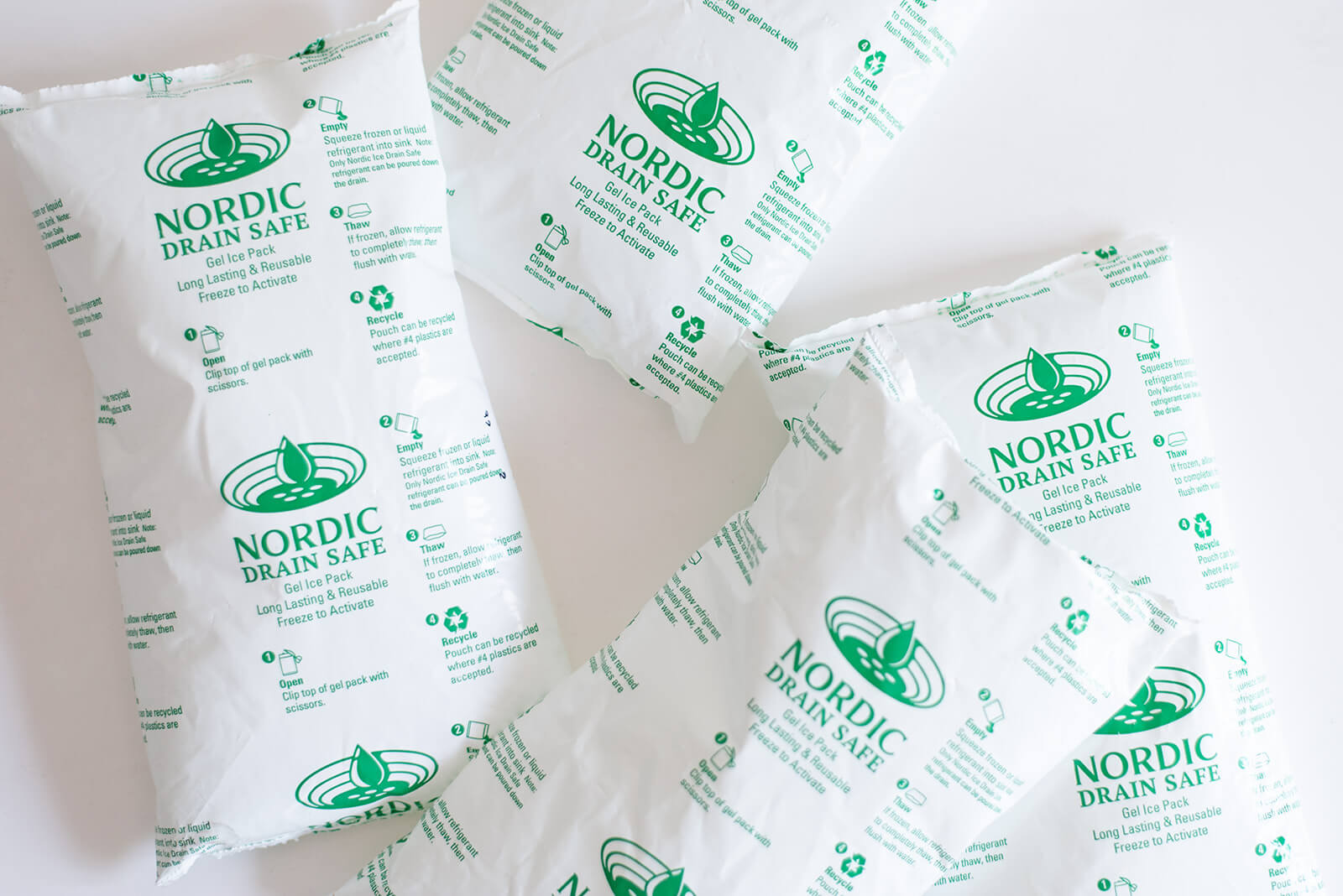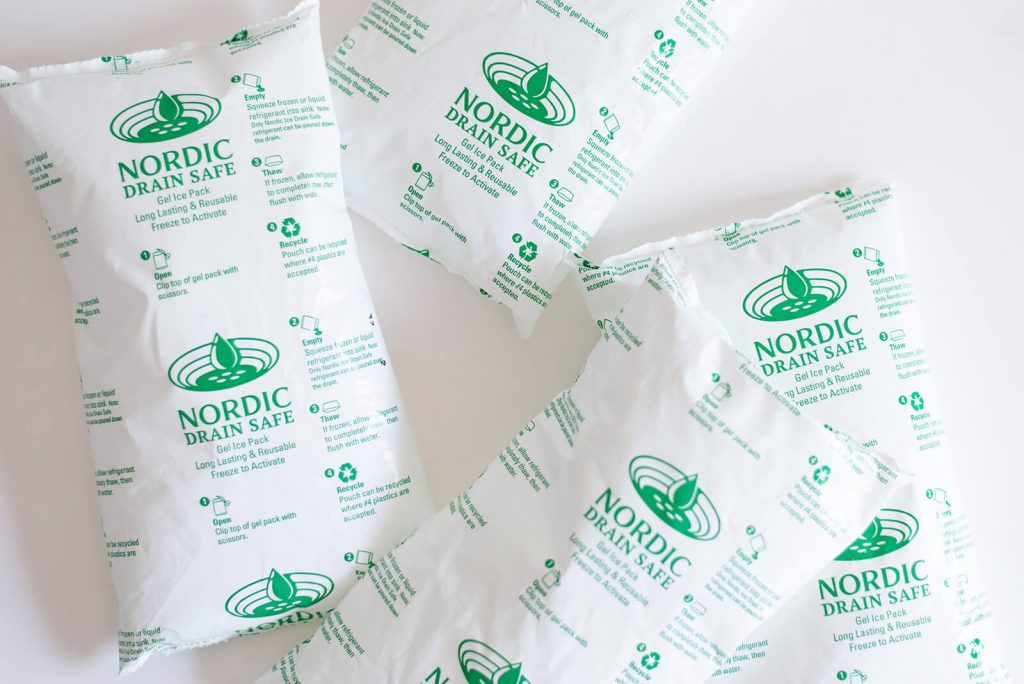 Green Thermal Packaging Benefits
These sustainable fulfillment components offer customers advantages like:
Curbside recyclability of box and inserts: Comply with styrofoam bans already in effect and prepare for phased implementation in several states. Our green thermal packaging box inserts are the only curbside-recyclable solution in the country.
Fully recyclable gel packs: Users can wash the inner contents down the drain after receiving their package. The outer plastic is also 100% curbside-recyclable.
Support for a circular economy: Eliminate yesterday's linear "make-take-waste" models while improving the environment. Renewliner is manufactured from plastic bottles cleaned from the ocean floor.
Combine Materials: Show your customers you're committed to healthier water, air, and climates. Combine eco-friendly materials and components for entirely carbon-neutral solutions.
Waste reduction: Decrease the amount of trash that hits the landfill. Nordic Drain Safe® is a waste-free product responsible for eliminating approximately 150 million pounds of trash in 2021.
Ideal Applications for Green Thermal Packaging
SourcePak's green thermal packaging is ideal for uses in the cold product supply chain like:
Healthcare: Transport biological samples with sustainable and environmentally friendly temperature-controlled packaging.
Pharmaceuticals: Protect valuable and life-saving medications and ensure their effectiveness throughout their journeys to pharmacies or patients' doorsteps.
Meal delivery services: Ensure perishable ingredients arrive intact with long-lasting Nordic Drain Safe®.
Direct-to-consumer food shipments: Safeguard meats, cheeses, candies, fresh produce and other foods with a carbon-neutral product that customers value.
Beverage services: Deliver prized wine at just the right temperature while enjoying peace of mind that you're controlling excess waste.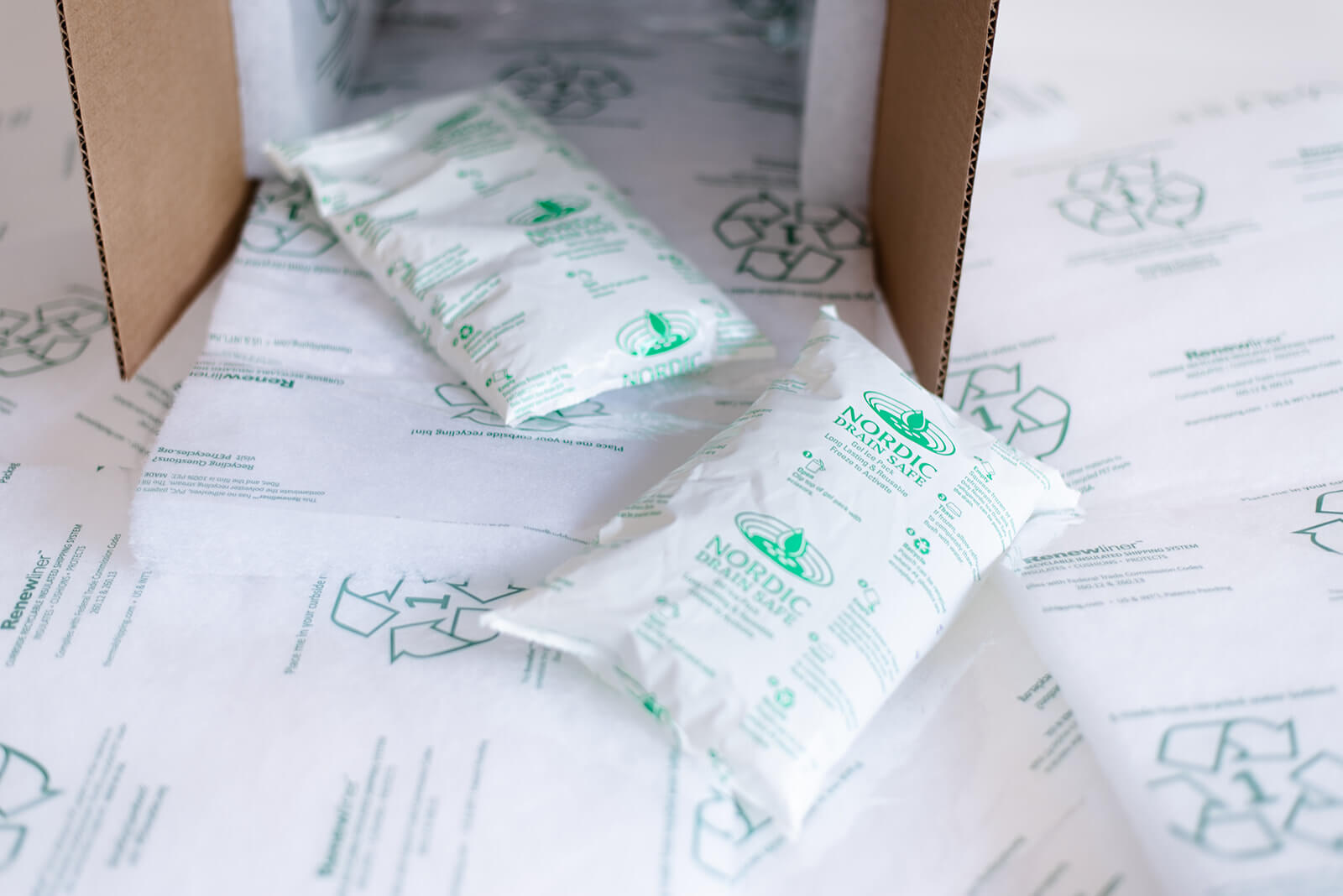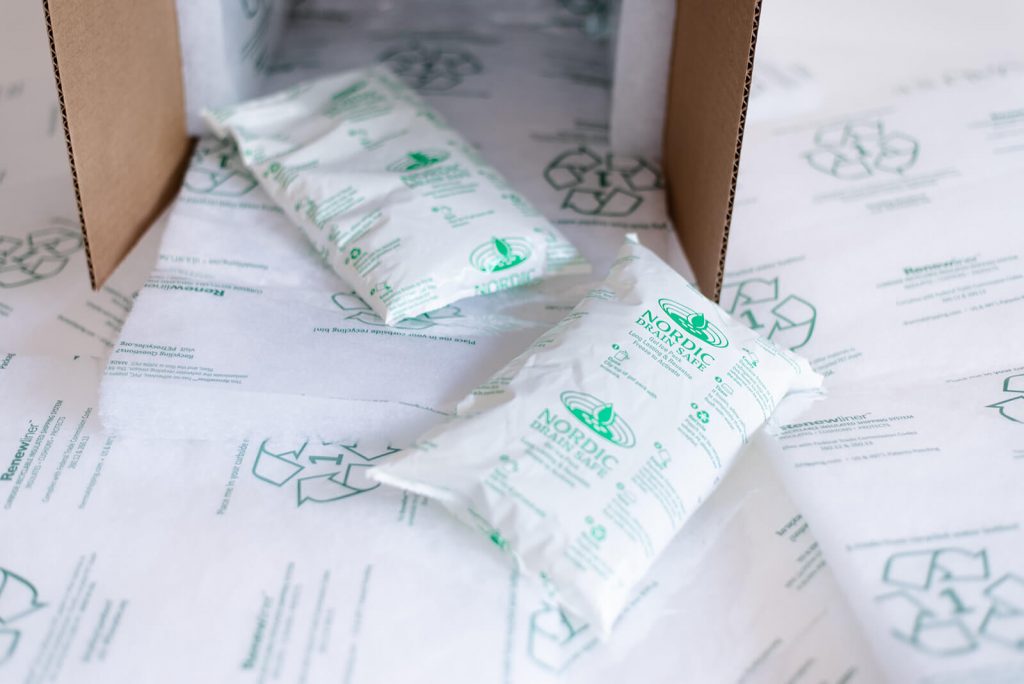 Our Other Eco-Friendly Packaging Options
We provide various substitutions and recycled material options to help reduce the environmental impact of your business operations. As solutions continue to develop, we've brought on new sustainable materials to match your requirements. Our FDA-approved green solutions offer a wide range of packaging options, including:
First pressed cardboard: This option delivers increased strength and integrity and is easier to recycle, making it useful for many packaging applications.
Recycled plastic: Similar to foam, this eco-friendly plastic packaging material is particularly convenient for curbside pickup packages.
Material alternatives: We offer a durable substitution for styrofoam, PE foam and PU foam packaging.
Curbside recyclable materials: These convenient options can handle applications in industries like food, pharma, medical, meal delivery, clinical packaging and specimen transport.
100% recyclable materials: We have several materials available that are fully recyclable, including cardboard, plastic and glass.
Other sustainable materials: Whatever your packaging requirements, we offer comprehensive solutions, such as biodegradable packing peanuts, corrugated bubble wrap, recycled material air pillows, cornstarch packaging and organic fibers.
Sustainable packaging solutions can help your business lower operational costs, maintain an eco-friendly platform and market effectively to customers. In today's economy, consumers want to align with companies that use eco-friendly packaging. Sustainable packaging material use is increasingly important.
With SourcePak, you can address all these requirements with convenient services tailored to your operation's unique needs. We can coordinate with your business's product demand, shipping specifications and other critical concerns to develop green packaging solutions that fit your applications seamlessly.
How SourcePak Can Handle Your Requirements
At SourcePak, we strive to provide trusted services for all your packaging, inventory management and fulfillment needs. As an end-to-end service provider, we're here to help streamline your processes, deliver advanced technology and design solutions, and help you most effectively market to your customers. Our team's industry expertise, prompt responsiveness and ability to customize can help your business gain a competitive advantage in your market.
Our solutions can help you move your operations forward with sustainable solutions that help you and your customers choose environmentally friendly product options. With our team's help, you can create optimized product packaging that makes everyday operations easier and creates a positive brand association for your business.
Choose Green Packaging With SourcePak Sustainable Solutions
When you choose SourcePak as your eco-friendly packaging provider, we'll work with you to create optimized solutions for your operations. Our expert team can help you develop intuitive, appealing packaging options to match your brand and marketing goals with customized design and engineering services. We offer responsive service and wide-ranging technological capabilities to craft solutions that drive customer engagement and satisfaction.
For more details or a free consultation about our green packaging solutions, contact our team today.
Our Products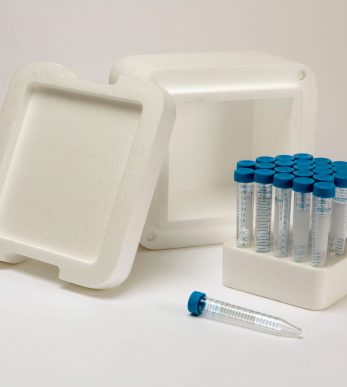 Medical
Medical Packaging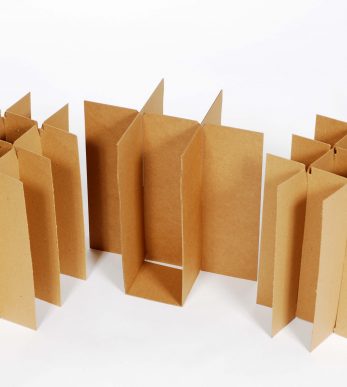 Partitions
Partition Packaging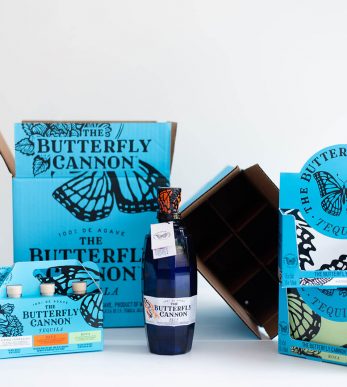 Wine & Spirits
Wine & Spirits Packaging