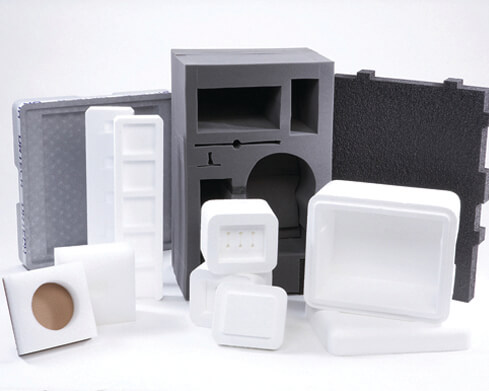 Packing Foam
When equipment or supplies require specialized protection to deliver them to their destination safely, custom foam case inserts can provide sturdy, reliable protection. For many applications, protective packaging foam solutions are an optimal way to keep shipments safe until they arrive at the delivery site.  At SourcePak, we offer trusted resources and solutions to meet your needs and help you manage shipping requirements while keeping sensitive, delicate or hazardous materials well-protected.
Packaging Foam Fabrication and Assembly for Custom Foam
Protect your products with custom foam cases and inserts. Foam casing can provide specialized protection that prevents delicate items from breakage, jostling or exposure to damaging elements throughout the shipping process. Foam fabrication and assembly involve preparing custom-fit cases that surround and envelop the shipments to provide superior protection. SourcePak can create complex, custom foam inserts to shield your products using state-of-the-art engineering. We'll work with your specifications to develop highly protective, economical foam case solutions for your items.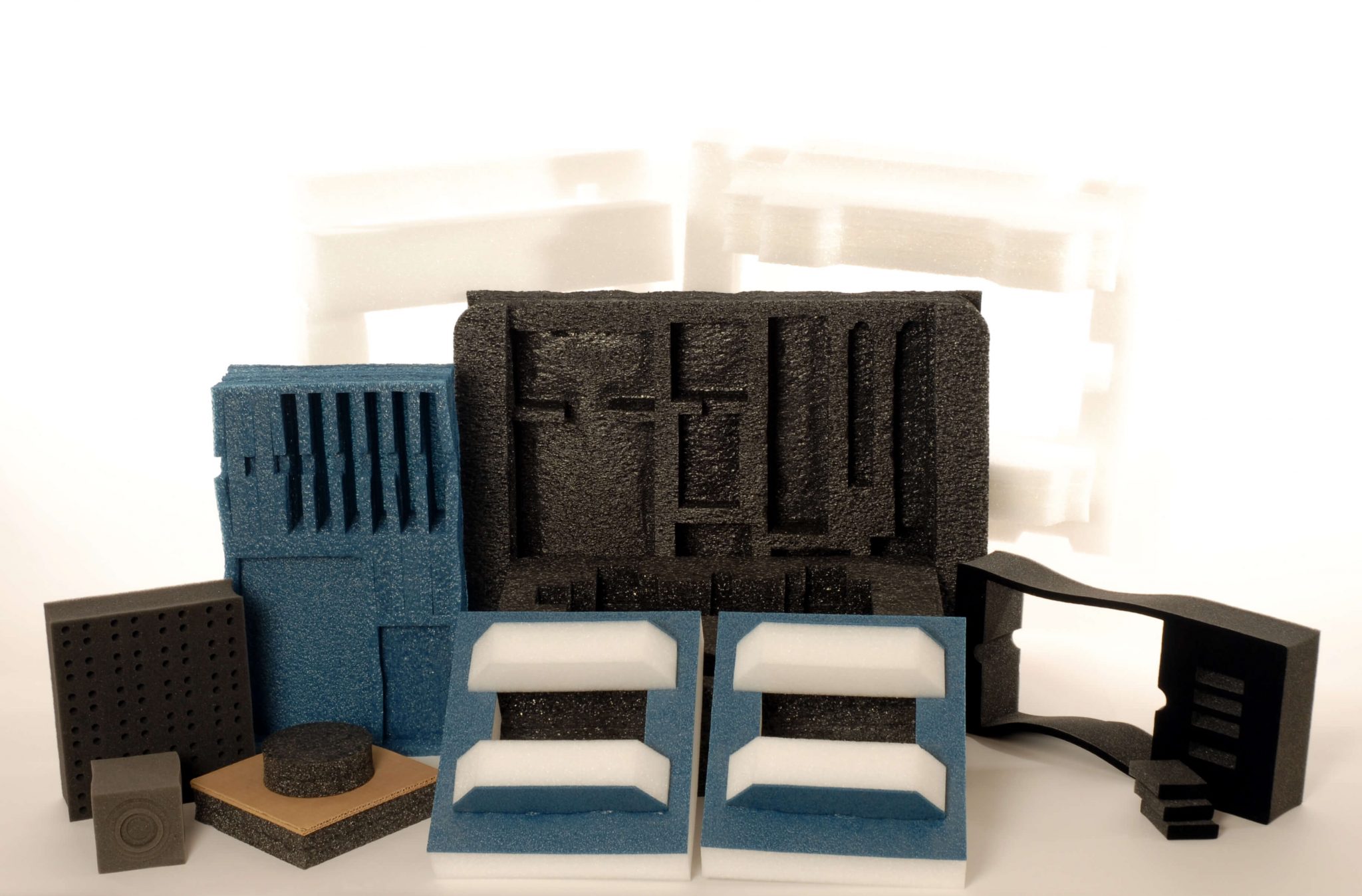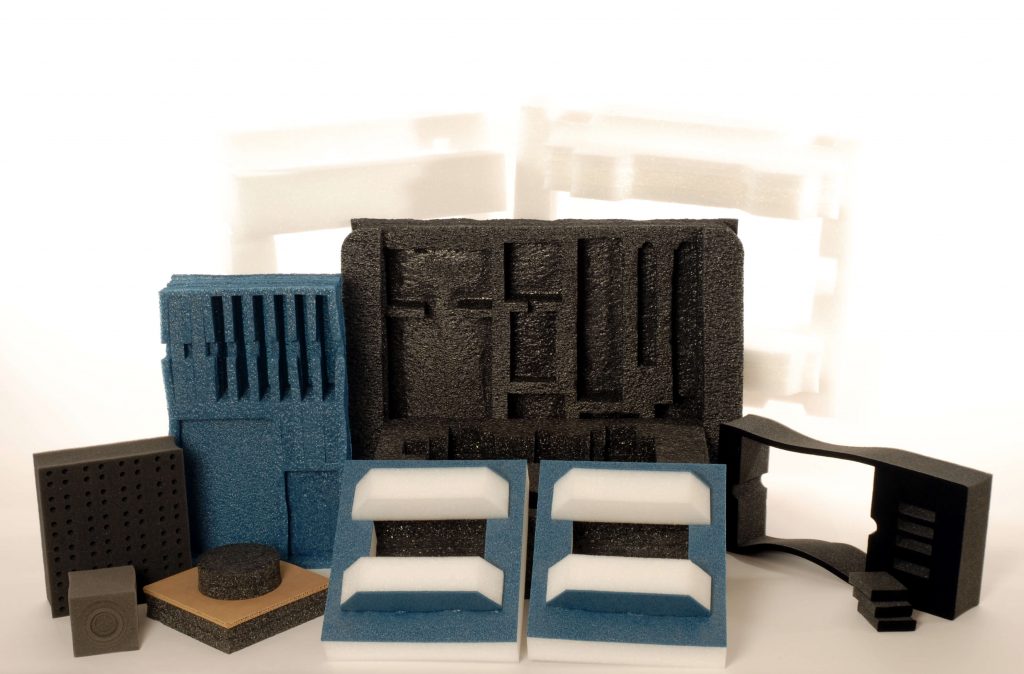 Our Protective Foam Packaging Solutions
SourcePak offers wide-ranging foam packaging solutions to protect your products, whatever they may be.
Our polyurethane (PU) foam is lightweight, liquid-absorbent and scratch-resistant. PU foam offers an excellent solution for scratchable items such as glass and electronics. Our polyethylene (PE) foam options are nonabsorbent and rigid to create a closed-cell foam for heavy machine parts and industrial packaging. For items that must avoid static electricity, our antistatic foam is an option. We can also make PU foam and PE foam antistatic.
Another option we offer is cross-link foam, which is closed-cell foam with air pockets to reduce packaging particulates and offer increased protection for specific materials. As an alternative to cross-link foam that delivers similar packaging particulate reduction properties, cross-link PE is a heat-treated option with air pockets. To enhance shock absorption during shipping, we also offer foam-lined cushion pallets for your items.
Some of the foam packing material options we have available include:
Custom foam case inserts.
Cushion pallets.
Foam fabrication and assembly.
Antistatic foam sheets.
End caps.
Eco-friendly options.
The Benefits of Working With SourcePak
When you work with SourcePak, our team will help you manage your requirements and find the best solutions for your applications. Throughout your partnership with us, you'll gain many advantages:
Shipping security: When you work with us, you can have confidence that our team will use best practices and technical expertise to keep delicate products safe during shipping and handling.
Reliable delivery: We implement streamlined processes to ensure efficient, accurate product deliveries based on your needs.
Cost-efficiency: Our highly efficient, secure solutions can save you on operational costs. They can also reduce risk and protect your company from liability for damaged products during shipping.
Choose Us As Your Packaging Foam Supplier
If you're looking for a trusted shipping foam supplier for your requirements, our team has you covered. From polyurethane foam and polyethylene foam to antistatic foam and cross-link foam, our expert staff will manage your applications with trusted end-to-end services no matter what you need to handle your operations. Our high-quality foam materials and strategic engineering adapt best practices to provide better protection for your shipments.
To get more information on the services and products we offer, reach out to us today.
Our Products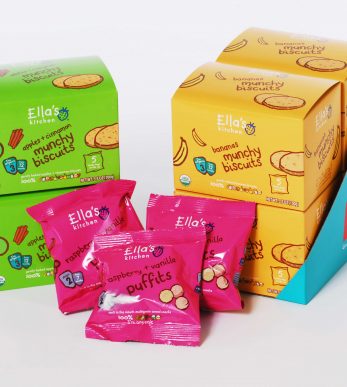 Retail Packaging
Retail Packaging
Wine & Spirits
Wine & Spirits Packaging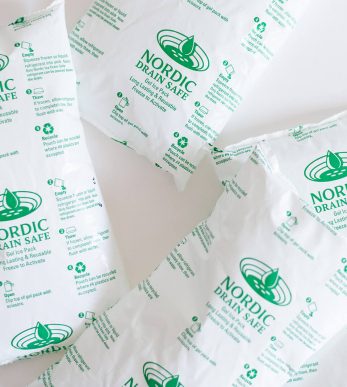 Green Solutions
Green Packaging